Welcome to Quay Celtic Football Club, founded in 1966.
Our grounds are Clancy Park, Point Rd, Dundalk – named after club founder Jimmy Clancy who died in 1986.
Recent News
---
Paul : July 9, 2020 12:48 pm :
News
Quay Celtic Blotto Returns!!
Quay Celtic Blotto is back from this Monday 13th of July and the Jackpot is €2,800 and the match 3 is €300.
This is a very important fundraiser for the club and the only one we will have this year,we rely on the support of the parents and players to generate revenue from this draw,please sign up and also Share via Facebook with ex players and anybody from the Quay area who might be living abroad.
Here are the ways to sign up below.
To play online click on the  Link displayed on our Home Page
To play on your phone from the Clubforce app:
1. Download the app –
2. Sign up on the Clubforce app
3. Follow Quay Celtic F.C
4. Click Lotto and Play Now.
You can now play weekly with the new 3 lines for €5 option and have the option to buy for a friend who may not be able to play online.
Paul : June 18, 2020 11:47 am :
News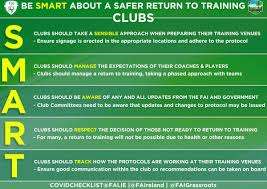 Quay Celtic are delighted that training has resumed at Clancy Park under  Government and FAI guidelines .All requirements and Risk assessments have been completed and are in place ,and we would ask everybody to follow these requirements. Entry to Clancy Park for training sessions  is at the double gates on the Navvy Bank and exit only from the main car park.The committee have worked very hard to get training up and running and want to emphasise that this is a phased approach.We will follow all advice from both the Government and the FAI  in the constantly changing situation.Thanks very much for your support at these times ,its just great to see teams back .